SD2IEC for Commodore 64 1541 Disk Drive Emulation SD2IEC SD Card Reader
Category:

Retro Computers

>>

Commodore

>>

C64

>>

Hardware

>>

General / Add-Ons

Listing type:

Fixed Price Multiple Items

Item Condition:

New

Seller location:

Ostrava – Radvanice, státní podnik, Czech Republic

Ending in:

This listing is closed (26/09/2018)

Notify When Back in Stock

Quantity Available

5

Latest buyer:

S***l (0)

Fixed price:

£24.50

Shipping Costs:

From only £2.00

Payment methods:

Paypal

Number Sold:

2 (View history)

| Buyer | Value | Date and hour | Quantity bought |
| --- | --- | --- | --- |
| S***l (0) | £24.50 | 23/09/2018 10:46:44 | 1 |
| b***r (3) | £24.50 | 13/09/2018 19:04:37 | 1 |
Feedback on this Item
| | | | |
| --- | --- | --- | --- |
| Positive | b***r (3) | Works perfectly :) | 09/10/2018 19:36:18 |
Meet the seller
Feedback received in last 120 days :
64 times
Positive: 63 (98%)
Neutral: 1 (1%)
Negative: 0 (0%)
Description
Top quality SD2IEC + SERIAL
You can connect still your disk drive by serial :)
This is BACKPLABE version of SD2IEC with SERIAL !
Compatible with the Commodore C64 as you see on the photos.
Supports JiffyDos, GEOS, Final Cartridge III, Epyx Fastload and other Fastloaders unlike the 1541-III
** Bootloader & v0.10.3 firmware pre-installed **
** Firmware upgradable via SDcard - sw2-m644p **
Fully assembled.. PLUG IT IN AND GO!
No soldering required!
LOAD and SAVE the same as you would a real disk drive..
This unit SD2IEC is defaulted to drive ,9 EG.. LOAD"$",9
So you can use at the same time your disk drive via 8 .. LOAD"$",8
Drive number can be changed via BASIC
SD2IEC firmware is available as Gnu Public License v2

Visit www.sd2iec.de and may I suggest donate to the SD2IEC firmware author/developer Ingo Korb
SD Memory Card and C64 not included
TRACKING POSTAGE AVAILABLE
MADE WITH PROUD IN POLAND
*** Includes printed user guide ***
*** Includes one DVD for your SD card ***
*** Includes one new SD2IEC ***
DISPATCHED WITHIN 24 HOURS!
*** 24 month warranty ***
Costs of transport item for service are always on the site of buyer.
More on info in Polish service C64power:
http://c64power.com/forumng/index.php?topic=6837.msg89574;topicseen#msg89574
http://c64power.com/forumng/index.php?topic=6630.0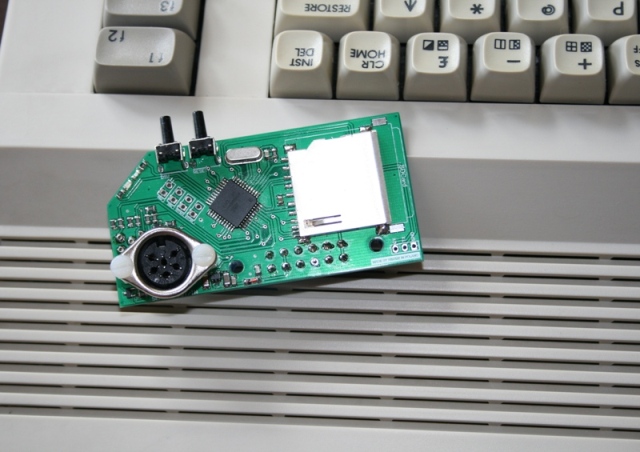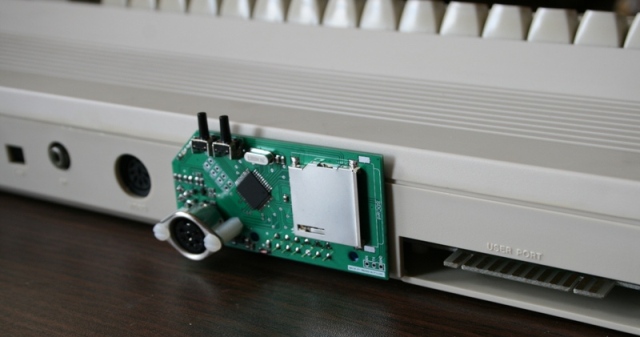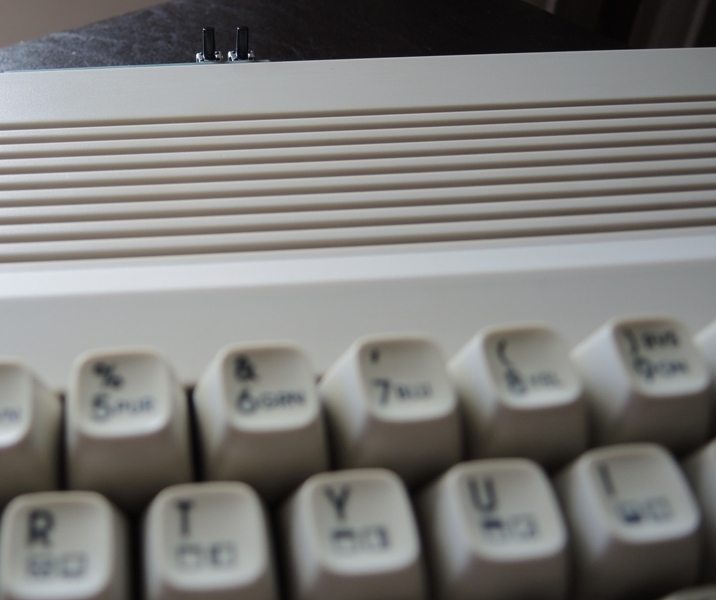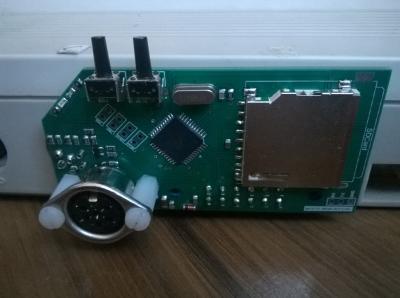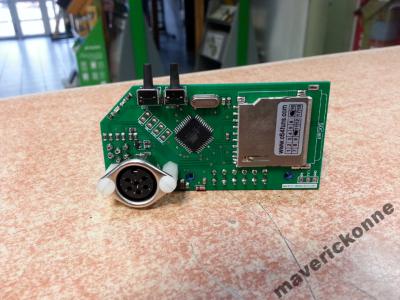 Questions and Answers
There are no questions yet
Shipping and Payment
Item Location:

Ostrava – Radvanice, státní podnik, Czech Republic

Shipping conditions:

Buyer pays shipping expenses

Shipment fee:

To Czech Republic :
First Class Post : £2.00
To EU :
Airmail Post : £6.00 For initial item, £1.00 Per additional item
To Rest of Europe :
Airmail Post : £6.00 For initial item, £1.00 Per additional item
To Americas :
Airmail Post : £6.00 For initial item, £1.00 Per additional item
To Rest of World :
Airmail Post : £6.00 For initial item, £1.00 Per additional item

Shipment terms:

6-22 days all world :)
Cost for worldwide shipping 6 USD / 6 GBP.
Paymant by PayPal.
Always one cost when buy more than one item:)

Payment methods:

Paypal
Seller: Pikartská 1237/4, Ostrava – Radvanice, státní podnik, PSČ 716 07, Czech Republic
All prices and shipping include VAT at 21% where applicable
VAT Number: 4335967539
The seller accepts all responsibility for this listing
Page view: 124