BRAND NEW ATX CLICKER FOR ATX POWER SWITCH ADAPTER FOR AT MOTHERBOARDS UK SELLER
Category:

Listing type:

Fixed Price Multiple Items

Item Condition:

New

Seller location:

Bransholme, Hull, United Kingdom

Ending in:

18 days, 12h:20m:05s

Quantity Available

10

Fixed price:

£7.99 Buy now!


20.00% VAT, Duty and handling fees may be payable on Price & Shipping on receipt

Shipping Costs:

From only £1.06

Payment methods:

Paypal, Bank transfer

Number Sold:

0 (View history)
Description
AAPRO ATX CLICKER
ATX CLICKER FOR ATX POWER SWITCH ADAPTER FOR AT MOTHERBOARDS

THIS BOARD ALLOWS YOU TO USE MODERN ATX PSU AND MODERN ATX COMPUTER CASE
WITH YOUR RETRO AT MOTHERBOARD WITHOUT HAVING TO DO ANY MODIFICATIONS.
CONNECT YOUR POWER BUTTON AND 3 CABLES FROM PSU AND YOU ARE GOOD TO GO.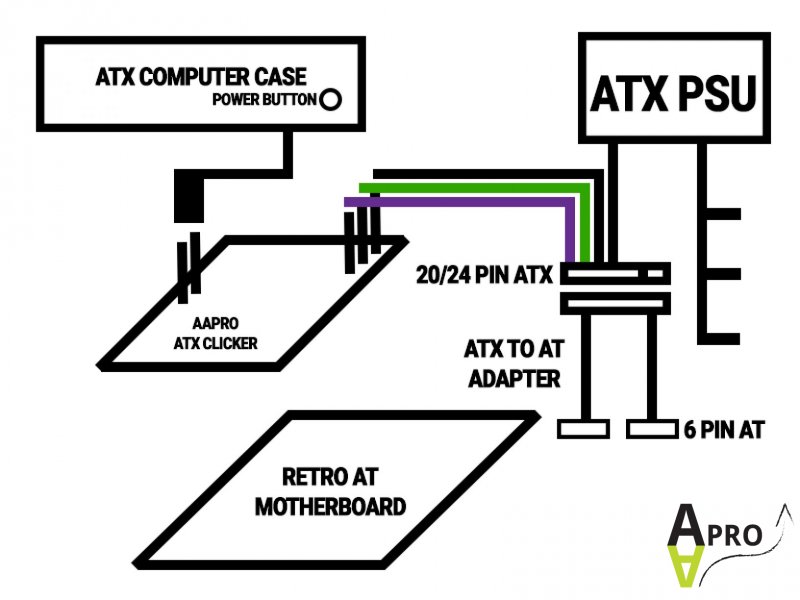 YOU WILL GET JUST THE BOARD, NOTHING ELSE IS INCLUDED.

Questions and Answers
There are no questions yet
Shipping and Payment
Item Location:

Bransholme, Hull, United Kingdom

Shipping conditions:

Buyer pays shipping expenses

Shipment fee:

To United Kingdom :
Special Delivery : £5.50
First Class Signed For : £1.06 For initial item, £0.29 Per additional item
To EU :
Airmail Post : £3.50 For initial item, £0.10 Per additional item
Intl Signed For : £9.50
To Europe (Non EU) :
Airmail Post : £4.50 For initial item, £0.20 Per additional item
Intl Signed For : £11.50
To Americas (Non USA) :
Airmail Post : £4.50 For initial item, £0.20 Per additional item
Intl Signed For : £11.50
To Rest of World :
Airmail Post : £4.50 For initial item, £0.20 Per additional item
Intl Signed For : £11.50
To USA :
Airmail Post : £4.50 For initial item, £0.20 Per additional item
Intl Signed For : £11.50

Shipment terms:

Items will be sent within 1 working day from the date of payment.
For Next day service order needs to be done before 10am.
Items are posted Monday to Friday.

Payment methods:

Paypal, Bank transfer
The seller accepts all responsibility for this listing
Page view: 1565